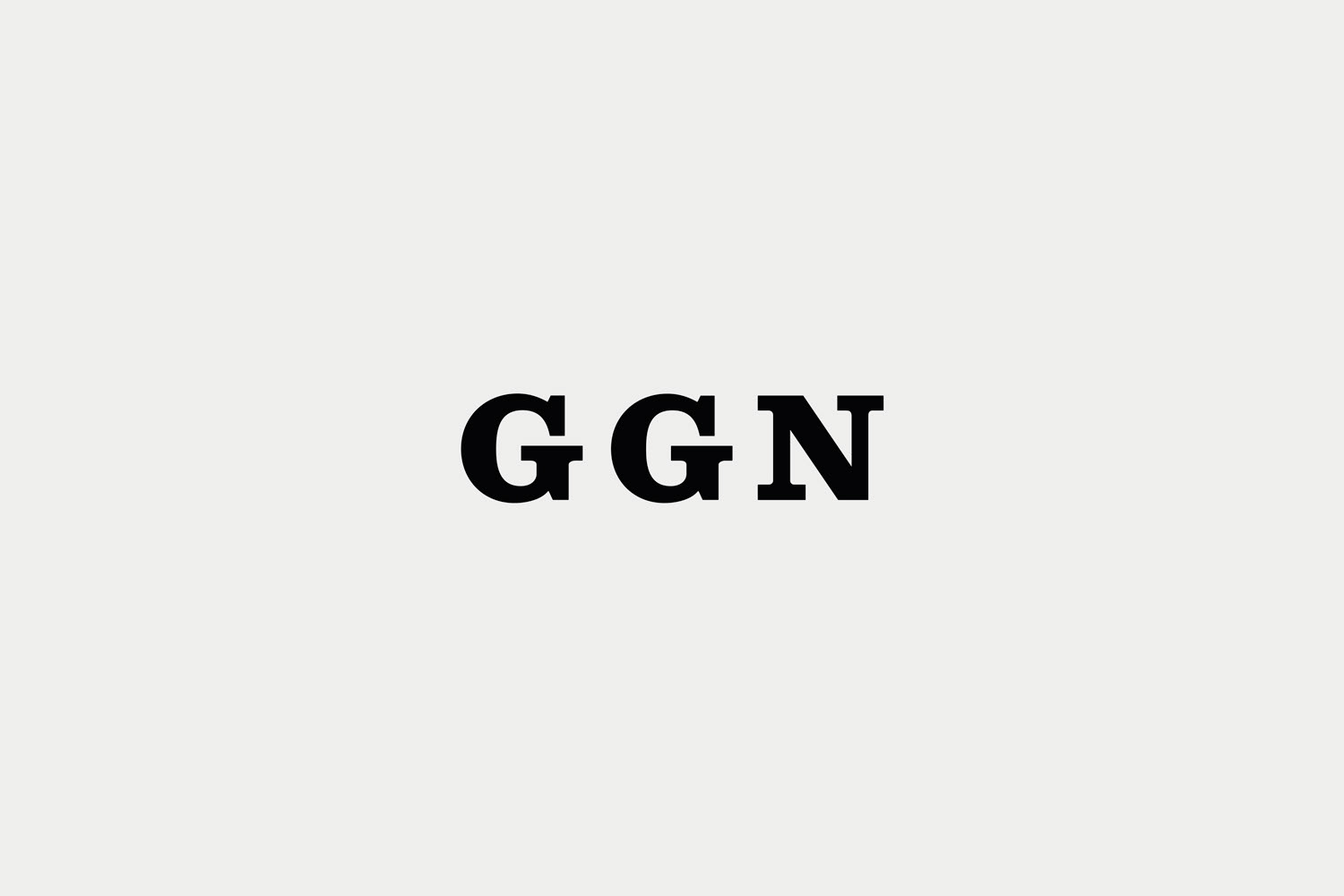 While elegant and impactful, GGN's previous logo proved difficult to format in various settings. A condensed acronym with a strong slab serif asserted the firm's point of view, even when diminished in size.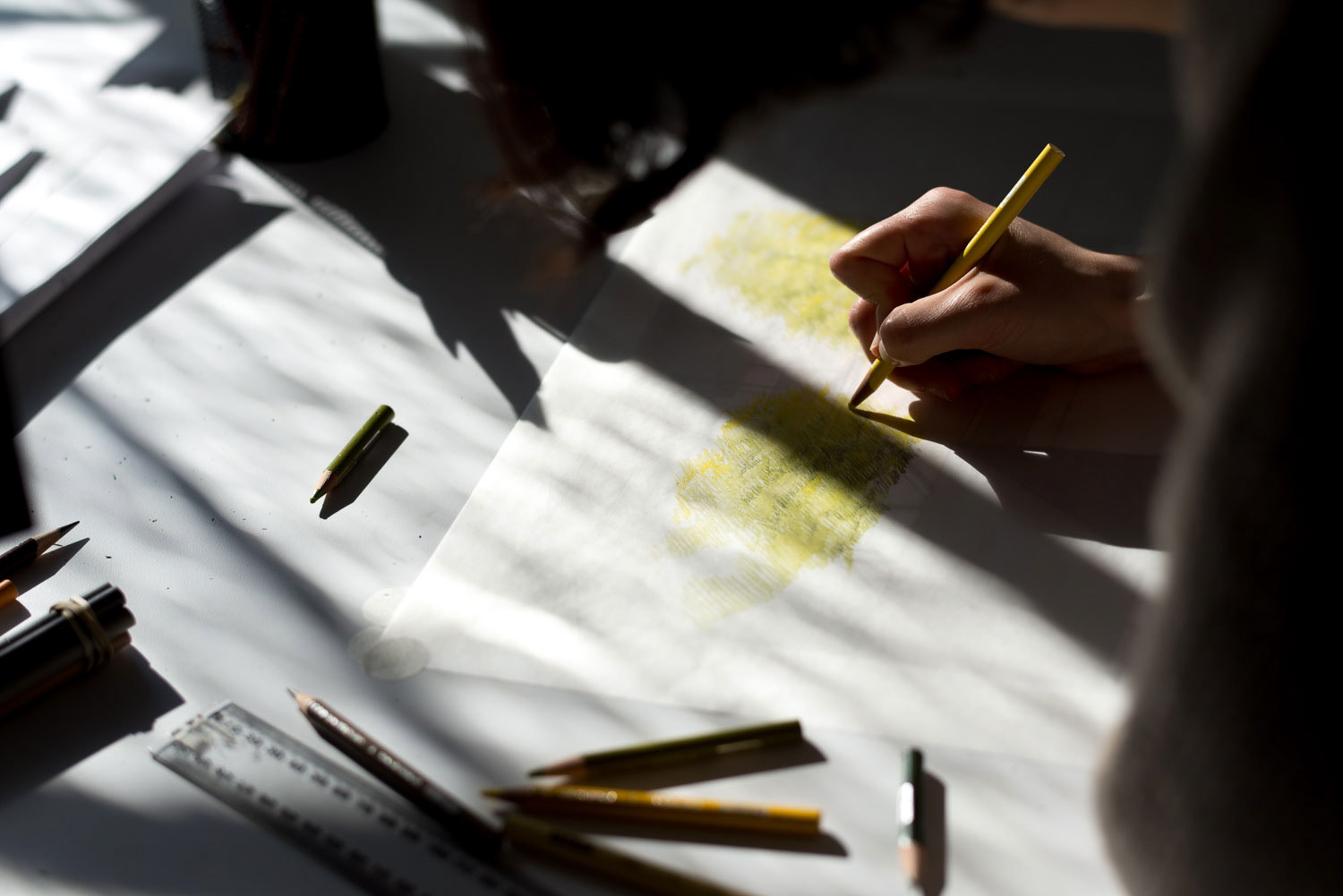 In-house photography: GGN utilizes hand drawn and non-digital methods of renderings and project conceptualization. Colored pencil and marker drawings are used throughout the project process, which are often more expressive than their digital counterparts.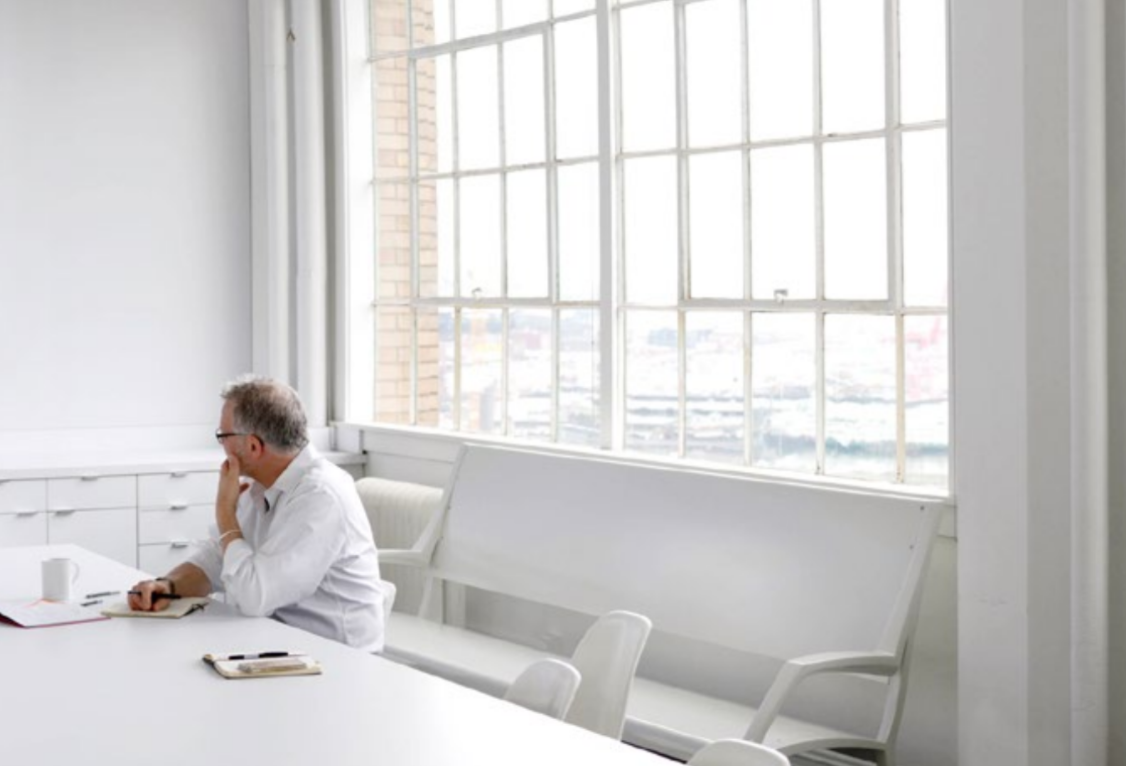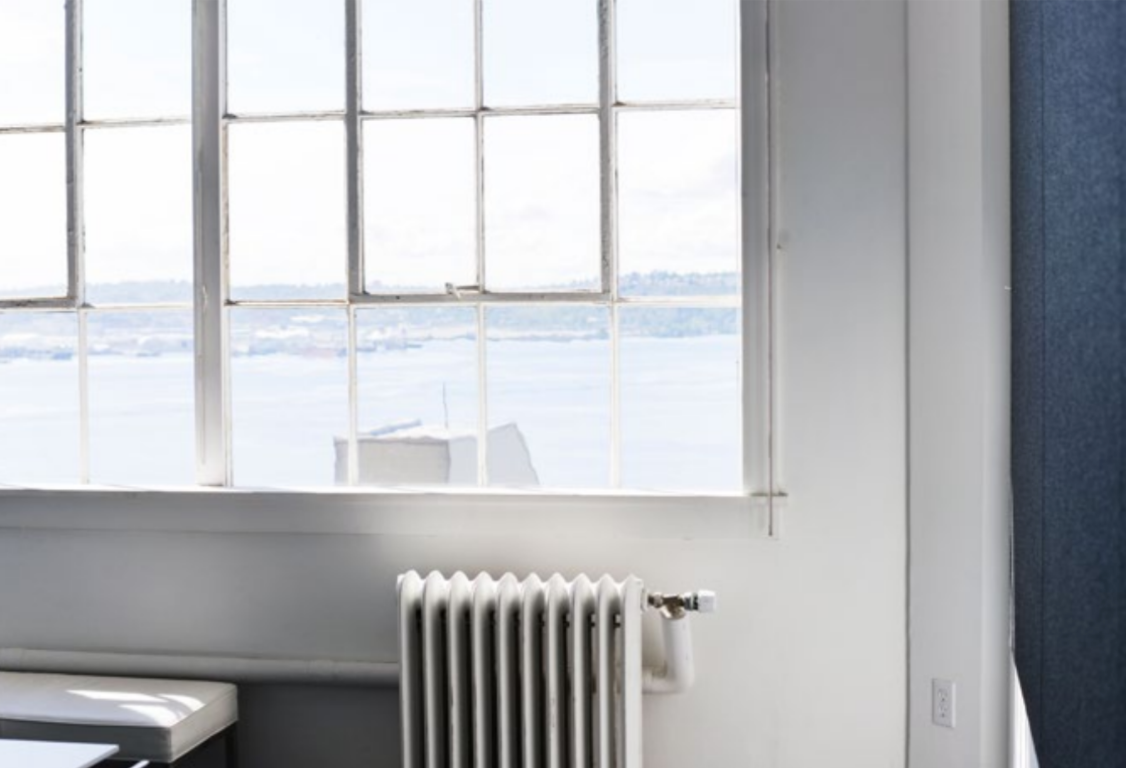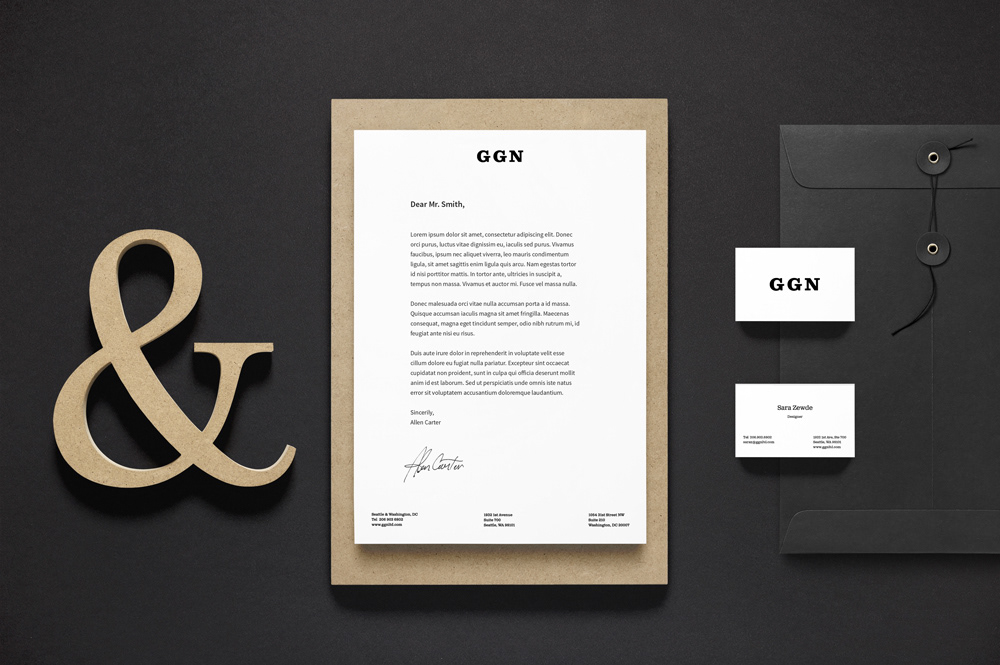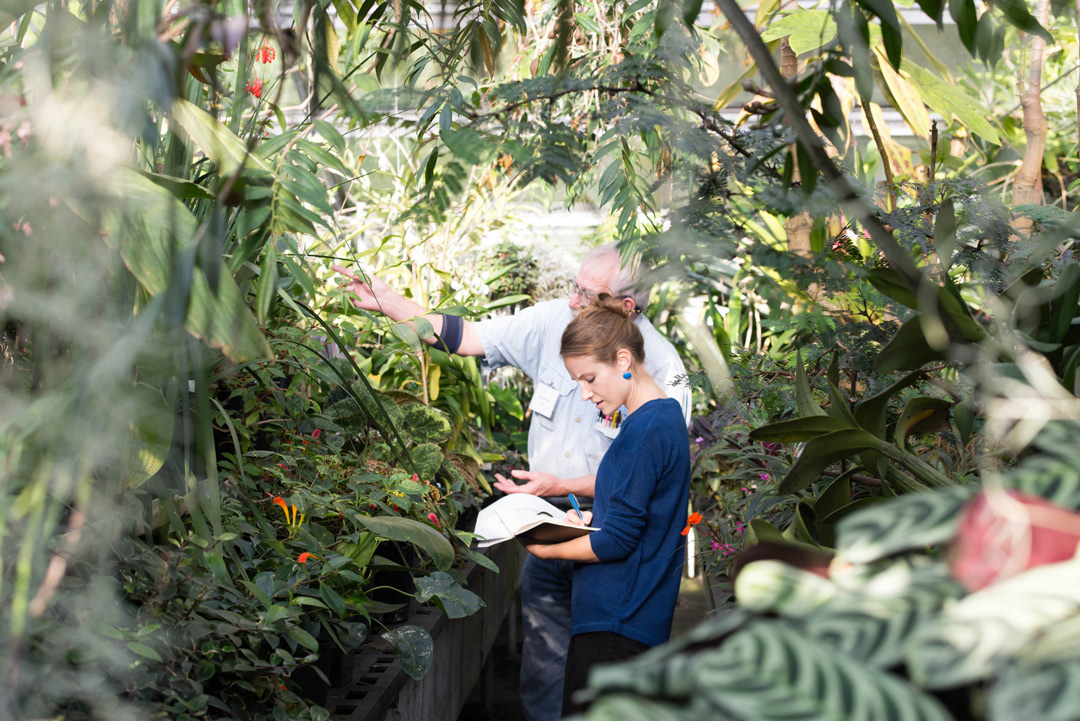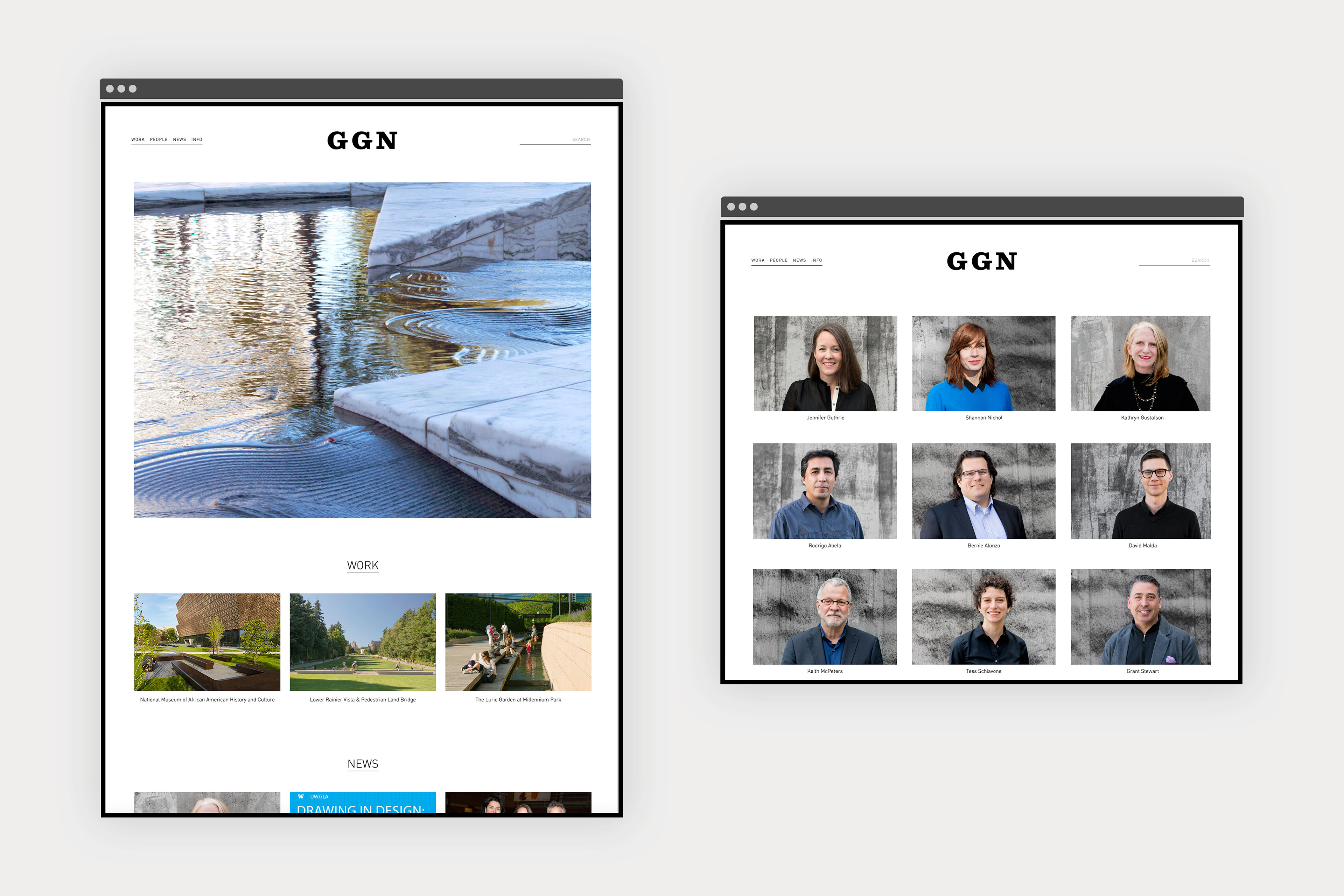 An updated website hosted through Squarespace, with additional customization from
Twin Collective
, made GGN's portfolio mobile-friendly.